Days are shorter and nights are crisp making this a great time to gather around a fire in the backyard. Creating a cozy winter garden is easier than you think with options for every size yard and every budget.
Safety first
Before you start playing with fire, consider safety. Make sure your have a space where flames cannot reach plants or structures. Approximately 10 feet from your house or your neighbor's yard is a standard recommendation for large fire elements and 4 feet for small fires.
What fire warms you? Finding the right fire element
To decide what fire element best suits you consider these options.
Do you want to create a warm spot to gather or cook with friends or just a glowing atmosphere?
Do you enjoy the scent of wood or the ease of gas?
Do you have space for a large permanent feature or prefer the flexibility of using your fire element seasonally?
Built in beauty – fireplaces and fire pits
For large spaces, a built-in fire pit or fireplace creates a true focal point and cozy destination for your backyard. Investing in a well-designed fire feature that matches stonework in your patio is ideal.
Fireplaces can be the perfect addition to an outdoor kitchen or dining space creating the feel of an outdoor living room.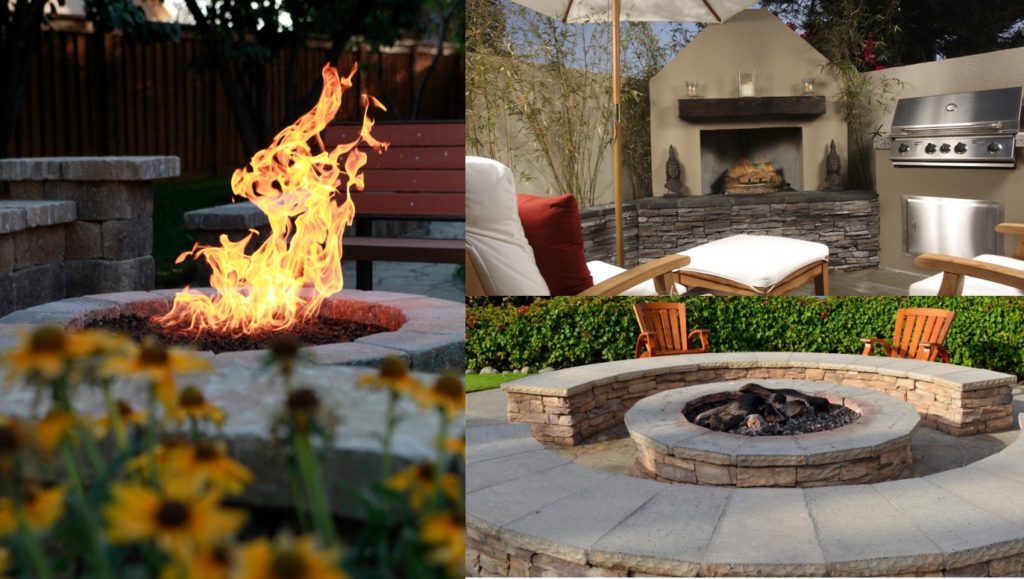 Fire pits create a less formal, but more flexible gathering space. 9 to 11 feet in diameter is recommended allowing you to create a circle that accommodates furniture and traffic, as well as plenty of space on the fire coping to allow for extra seating, a glass of wine or a bag of marshmallows.
Flexible charm for smaller spaces – fire bowls, fire tables and chimineas
If you do not have a large yard or budget, you can still create a charming winter patio with moveable fire elements.
Gas fire tables offer no fuss and high style. Copper or metal fire pits set in a sandy spot easily create a cozy beach experience for your guests. Pottery and metal chimineas can be placed on any part of your patio to provide instant warmth and charm.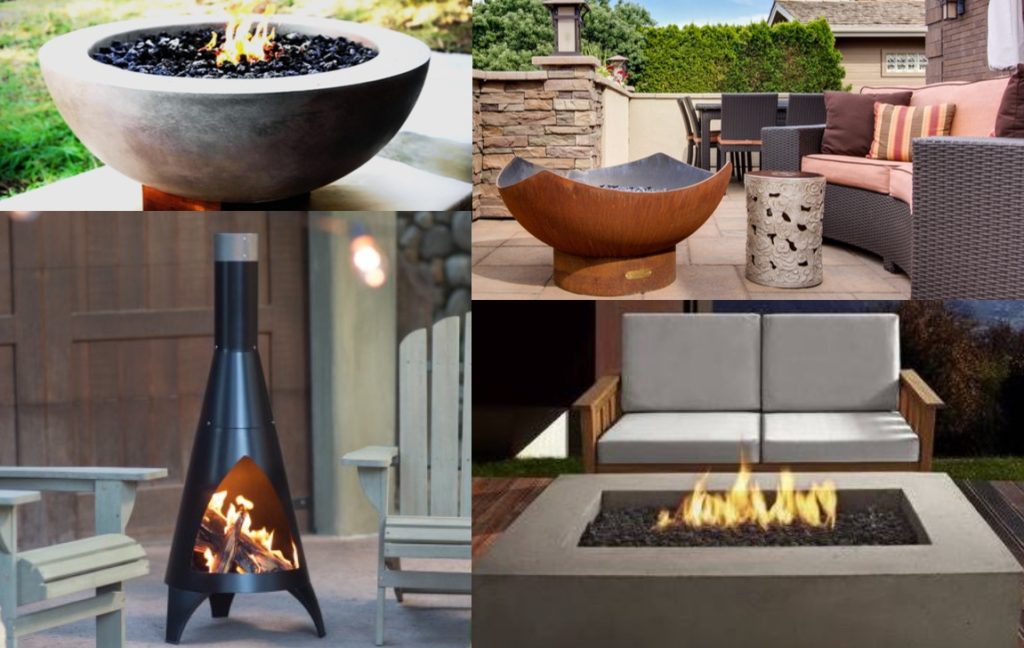 Backyard camping – Keep it simple and rustic with a fire ring
For family fun and super flexibility, consider creating a fire ring in a sand base. It is backyard camping at its simplest.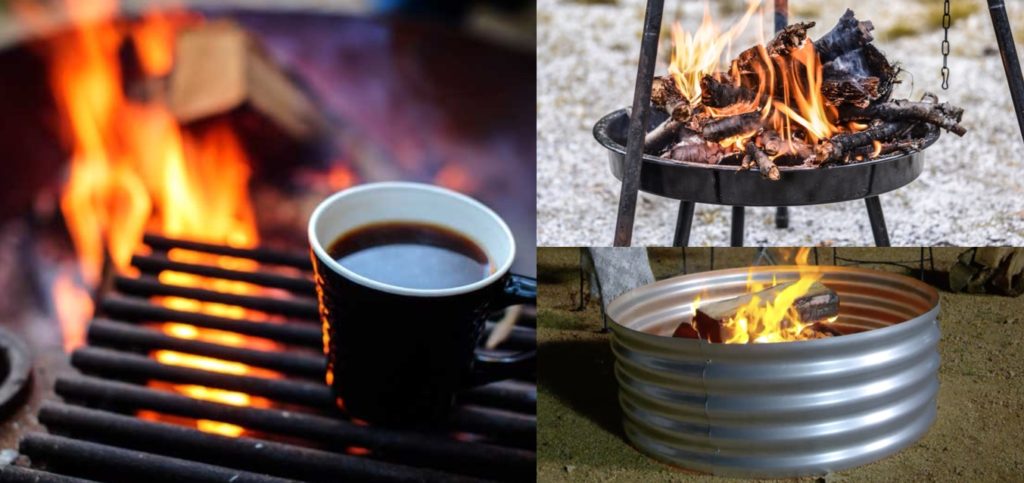 Even the smallest space can spark
For even the smallest space and budget, consider a bonfire log a smoke free, bio-fuel fireplace or a fire column.